Artwork Media Download Page - Signage
Instructions: Click on the name below of the desired artwork and an image will appear. Choose what file type you want to download by clicking on the appropriate button. Vector images are typically very large images, and depending on your Internet speed, may take a few minutes to download.
Signage: A mock-up example of what a Click IT store with signage, as an example, is shown. All this artwork for reproduction is available below.
Please revisit this page often as we continue to upload more artwork media for easy reproduction. (Or, click on the GREEN button below to access a boatload of marketing materials.)
Positioning Statement: Click IT's positioning statement is "Your Local IT Department TM", or "Your Neighborhood IT Department TM" This should be displayed below the chosen logo in block lettering, as desired.
Note: Any deviation from our Logo Usage Guidelines must receive written permission. Please email your artwork to [email protected] for approval. We reserve the rights to all artwork shown, including the right to approve or disapprove the use of our logos and artwork provided on this page. Please don't hesitate to contact us with any questions or concerns.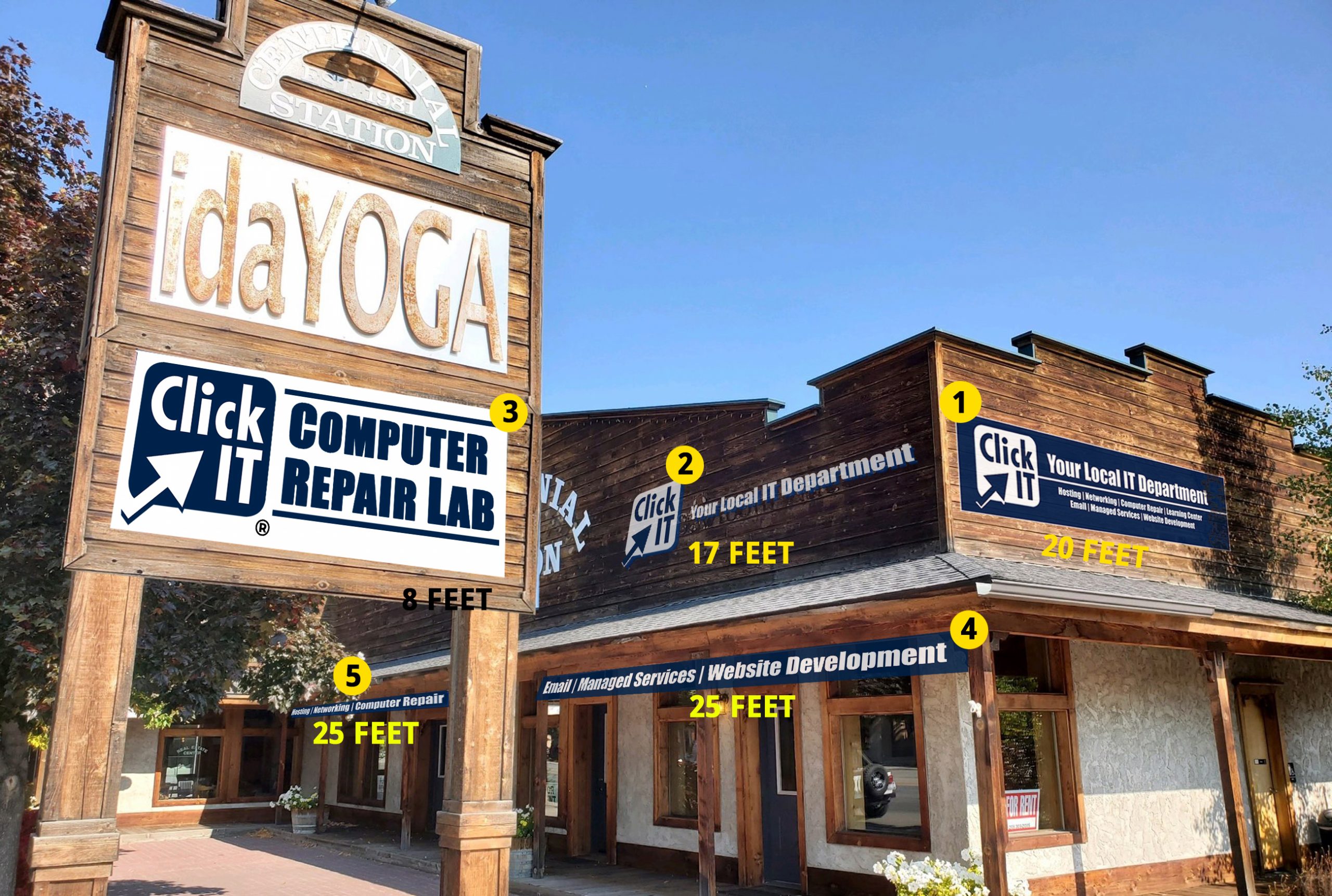 Wall Sticker
You can order this sticker from our company store.
Go to https://clickitstores.com/product-category/franchise-build-out-items

Partners Wall Sticker
Click to Download Vector EPS File
Click Here To download Transparent PNG
Or order from our Click IT store here: https://clickitstores.com/product/partner-logos-wall-sticker/
 

Shingles / Awning

Font Style: Impact Regular


Shingles / Awning - 2

Font Style: Impact Regular